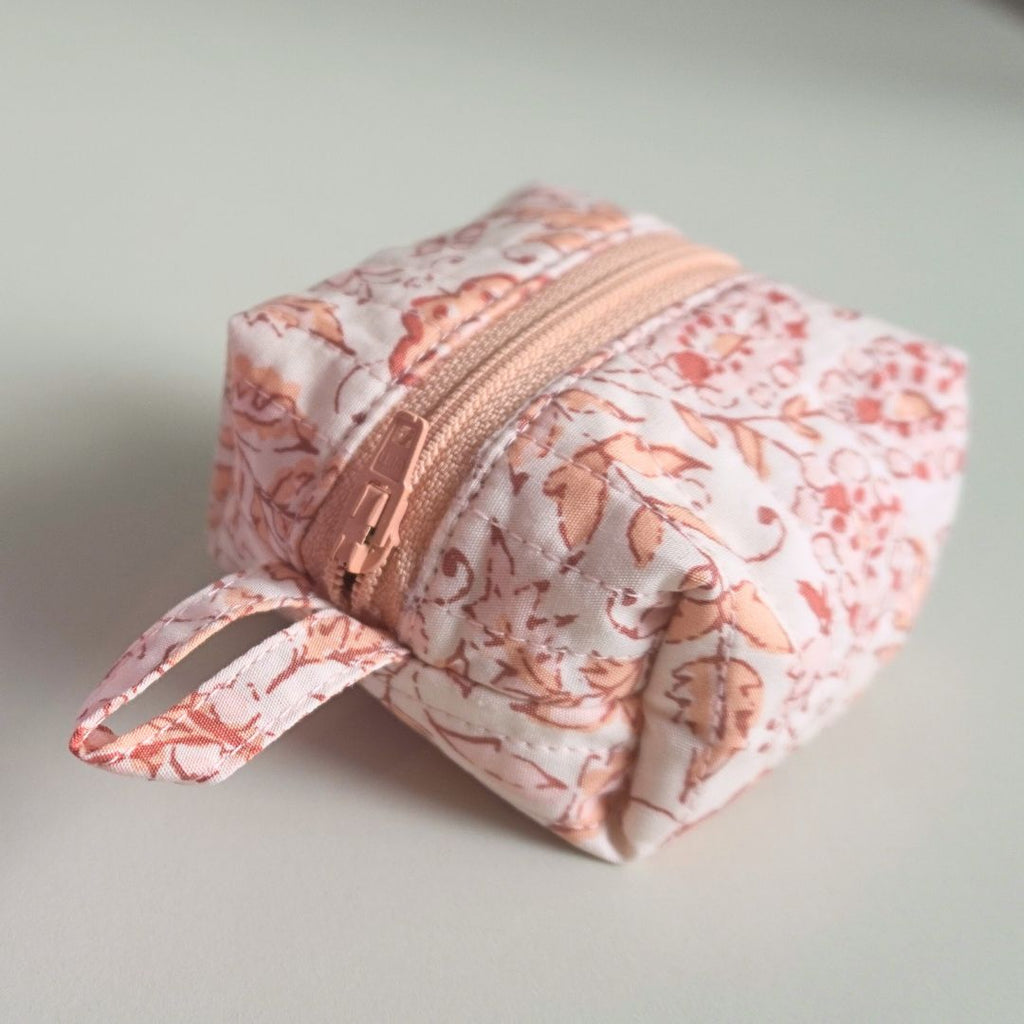 I made this small boxy pouch to add a little bit of padding to my charger and cord that go into my knitting bag. It could also double as a small make up bag for a chap stick and blush. Or turn it into a little gift. 
You can make this tiny box pouch two ways – flat or turned into a cube by boxing the corners. 
I'll show you the step-by-step proces. We'll quilt the fabric, insert the zipper, use binding to finish the raw edges and box the corners. If you don't have batting, you could easily omit the quilting. If you want to give is some more structure without the quilting, use a fusible interfacing or a heavierweight fabric.
Continue reading