Easy Zipper Pouch with Lining: Beginner-Friendly Tutorial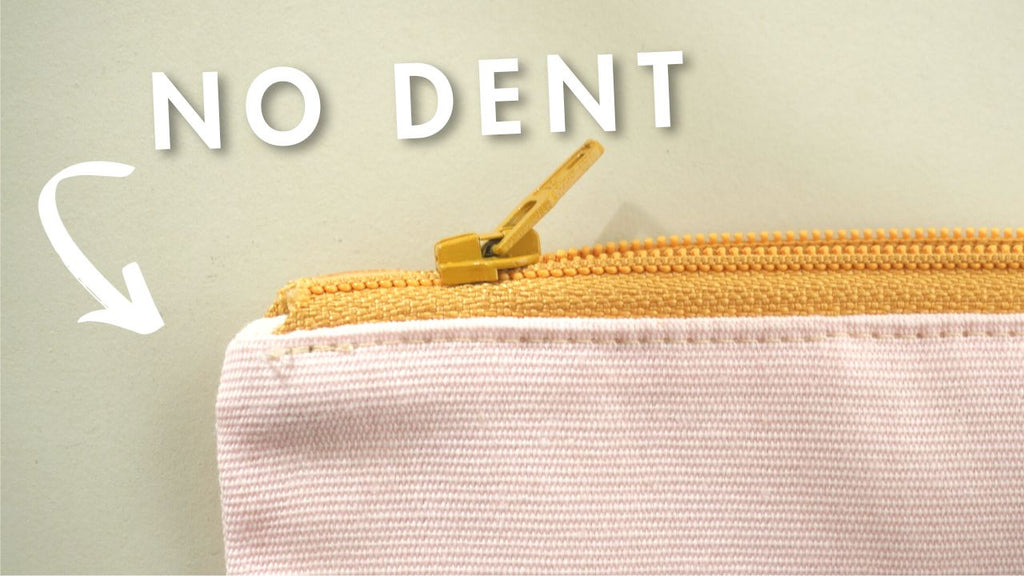 Is every new sewer afraid of zippers? I certainly was! However once you get the hang of them they really aren't that bad and scary to sew.
The trick with sewing zipper is to start simple and zippered pouches are simple, don't need a lot of material and if you succeed you'll have a cute little pouch to use.
So In this step-by-step video tutorial, I'll walk you through the entire process, making it easy for even beginners to master.
For this project, I chose materials that strike a balance between weight and easy to work with. A cotton fabric between 150 and 250 gsm should be easy to work with and have enough body to it.
My outer fabric is a 235 gsm cotton from Ikea. As for the lining, I repurposed an old toile made from unbleached cotton. I can 't remember the weight but it's around 140 gsm. 
I let the length of my zipper determine the width pf the pouch. Zipper length (from slider to stop) is 15 cm [6 inches]. The zipper tape total is about 19.5cm [7.7 inch] I used this as the width of the fabric I cut, this way there is plenty of seam allowance next to the zipper ends once I sew the pouch. 
If your zipper tape is shorter, take the zipper length (from slider to stop) and add 4.5cm [1 3/4 inch]. This should give you about 1.5cm [ a scant 5/8 inch] seam allowance next to the end of the zipper.
Finished size of the bag 
Fabric requirement (seam allowance included):
Outer 2x : width 19.5 cm x height 17 cm 
Lining 2x : width 19.5 cm x height 17 cm 
Outer 2x : width 6.7" x height 7.7"
Lining 2x : width 6.7" x height 7.7"



Gather Your Materials

Before we begin, make sure you have all the necessary materials on hand:

Cotton fabric, look for quilting cotton in fun prints or a light weight canvas. Somewhere between 150 and 250gsm.
Lining fabric. Pick a complementary color or pattern. I always have scraps of calico / unbleached cotton on hand so that's what I used. The weight should be light than the outer fabric
Nylon or metal zipper with a stop at one end. 15cm [6 inch] 
Matching thread
Scissors ( or rotary cutter + cutting mat) 
Pins 
Ruler or measuring tape
Sewing machine 
An iron preferably with steam. Steam makes the proces of pressing so much easier. Even a cheap one will make a big difference and will work well on cotton.