How To Make A Lined Drawstring Bag From Only One Piece of Fabric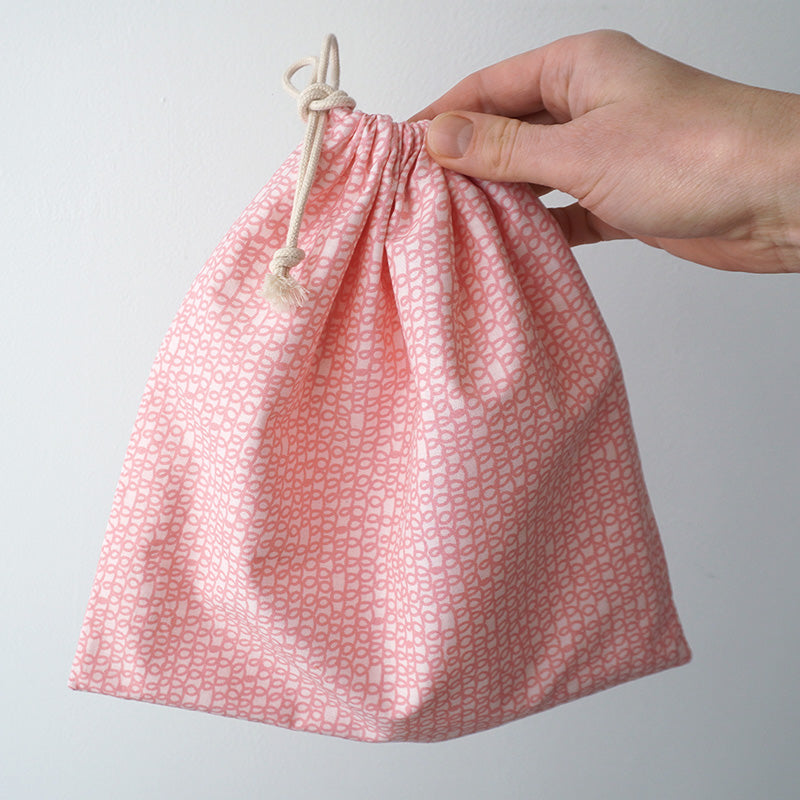 In this tutorial, I'll show you how to make a lined drawstring bag or pouch using the entire width of fabric. This beginner sewing project is perfect for storing small items, like a skein of yarn, an embroidery project, or use it as a reusable gift bag.
You'll be able to create a beautiful lined drawstring bag in no time! If you're new to sewing, or just want to learn a new sewing technique, this is the tutorial for you!
Materials you'll need for the lined drawstring bag:
- 112 X 29 cm [44"x11.4"], I used thew entire width of the fabric including the selvedge. You can easily adapt the size to your preference or to fit the fabric you have.
- 3 mm braided cotton cord
Finished size:  26.5 x 26 cm [10.4" x 10.2"]