Sew a Smile: The Googly Eye Drawstring Bag Tutorial. Beginner Sewing Project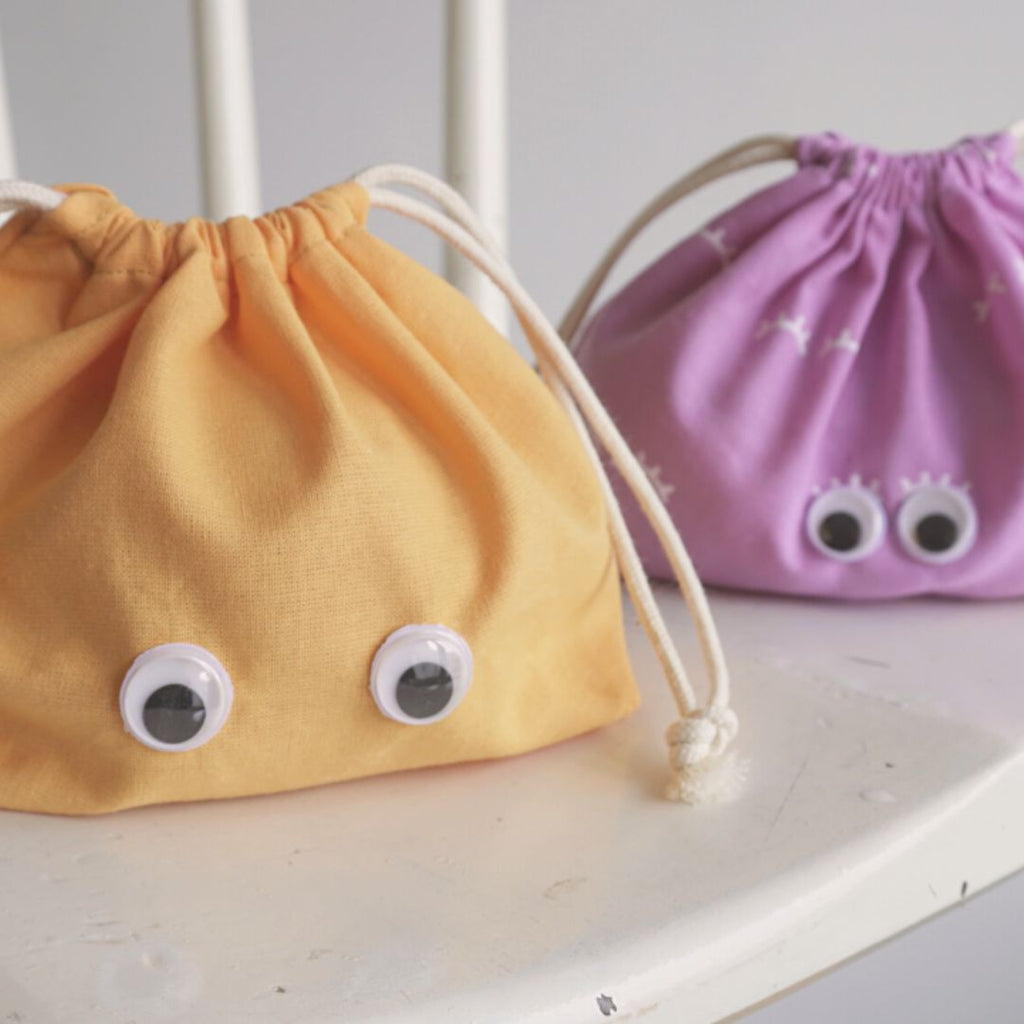 Do you want to create a unique and eye-catching? Look no further than these wiggly eyed gift bags! 
To begin, you'll need some basic supplies. This includes:
Cotton fabric
18mm googly eyes, you'll need safety eyes because these lay nice and flat on the front of the fabric. 
3mm braided cotton cord
Optional: some cardboard from old packaging to create a template. You can mark the dimensions straight onto the fabric.
You'll also need an awl for making holes in the fabric or a seam ripper or scissors to create a small hole
Pins
Matching thread
Although the bag is unlined, you can add a lining to give it more body if you'd like. 
These wiggly eyed gift bags are easy to make, customizable, and most importantly, fun and playful. Give it a try and see how creative you can get!
Fancy awl - https://amzn.to/3ROjqaB
Googly eyes - https://amzn.to/3ZcBuxR
Prym aqua trick marker - https://amzn.to/3S71fwR 
These are affiliate links, which means if you make a purchase on the site after using the links, I could earn a commission. Thanks for supporting my work.